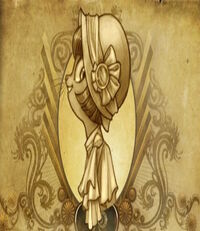 Ivy is a bright, friendly girl of eighteen who works behind the till at the Little Daisy Cafe. She was born in Kansas but attends university in St Louis; Atlas May was a friend of her father Reuben Pepper and was her godfather. Ivy has expressed romantic interest in Freckle, but has had at least three prior relationships and is stated to be a social butterfly. She has formed an attachment to Viktor and is on good terms with Rocky. She is studying Liberal Arts in university and is the star of its rifle team.
Ad blocker interference detected!
Wikia is a free-to-use site that makes money from advertising. We have a modified experience for viewers using ad blockers

Wikia is not accessible if you've made further modifications. Remove the custom ad blocker rule(s) and the page will load as expected.